Alvaro Moreno switches to paper bags, helped by Mondi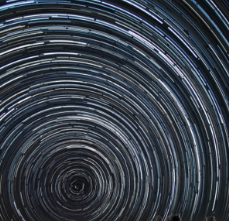 Spanish retail chain Alvaro Moreno has teamed up with British paper and packaging company Mondi and Spanish packaging processor Innovaciones Subbética to switch from plastic bags to paper bags.
Mondi has developed three sustainable alternatives for shopping, online delivery and Alvaro Moreno gift bags.
The bags will be made from Mondi's Advantage and EcoVantage product lines, which are made from renewable and responsibly sourced materials.
Mondi's latest range of papers, EcoVantage, is developed from fresh pulp and recycled fibers.
Mondi Specialty Kraft Paper Sales Director Paulus Goess said: "Our EcoVantage paper supports Alvaro Moreno's sustainability goals, through its recycled content and recyclability, and the bags are strong and attractive to consumers. customers looking for the best shopping experience, both online and in-store. "
Before adopting paper bags, Alvaro Moreno used more than 3.7 million plastic bags and containers per year.
The switch to paper bags has enabled the distribution chain to reduce its plastic consumption by nearly 90 tonnes per year.
Alvaro Moreno, founder and namesake of Alvaro Moreno, said: "As a company, we are committed to reducing our environmental footprint by creating a range of eco-responsible clothing, engaging in plastic cleaning projects in the region and examining carrier bags made from natural, renewable and recyclable materials.
"Mondi papers have helped us to pursue this approach while increasing the quality standards required in our packaging. As a "company with a soul", we want to achieve the sustainability goals of our consumers, and since the launch of this new packaging line, we have had excellent feedback from our customers.
Last month, Mondi partnered with Tesco Central Europe on a recycled shopping bag initiative.
As part of the partnership, Mondi used corrugated cardboard waste from Tesco's warehouses to produce its EcoVantage paper.
The paper was produced at the Mondi plant in the Czech Republic and used to make Tesco shopping bags.