Charlotte imposes paper bags for garden waste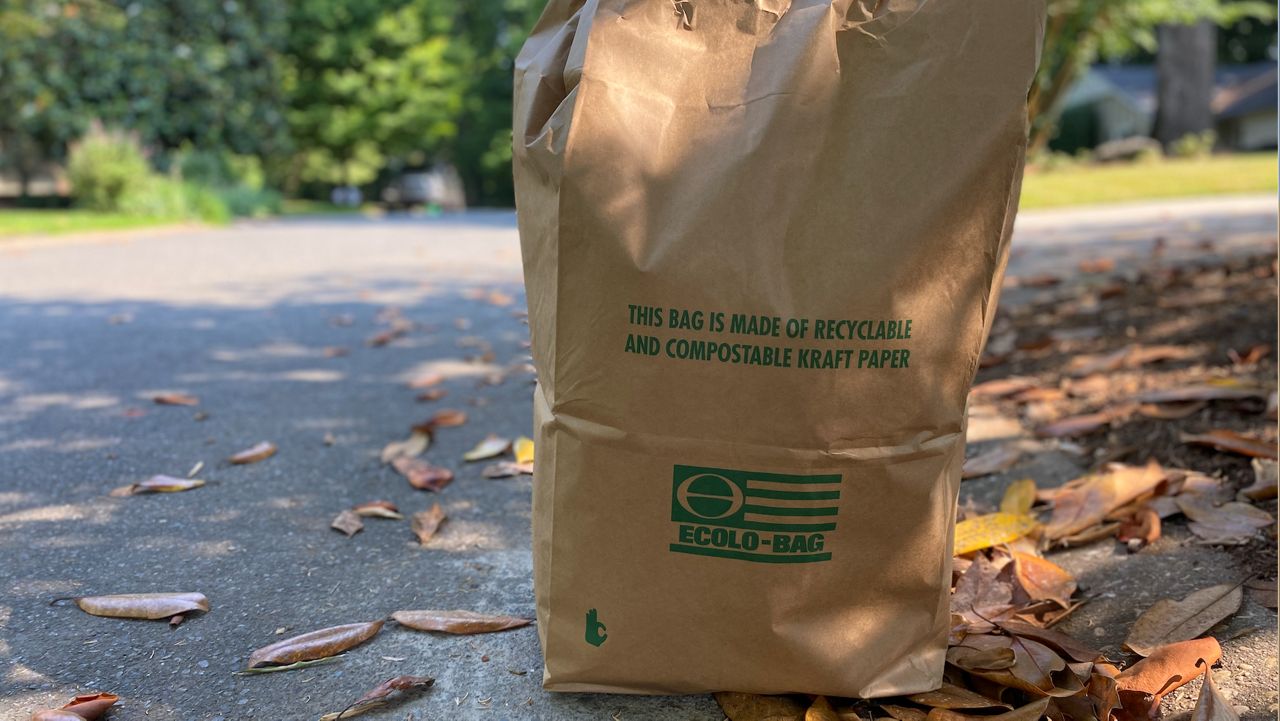 CHARLOTTE, NC – Starting July 5, residents of Charlotte will need to start using paper bags instead of plastic bags for their yard waste.
What would you like to know
City leaders say they are making the switch because plastic bags can't be recycled or composted
Plastic bags also contribute to higher labor costs
Residents who fail to comply could face a minimum fine of $ 150
For the past few years, Leah Peterson and her son William have been using paper bags to collect leaves. She did this to be more sustainable. According to the EPA, approximately 4.2 million tonnes of plastic bags were thrown into U.S. landfills in 2018.
"It's sad you think about how many bags everyone uses to collect their leaves, especially in the fall," Peterson said.
But Peterson knew that if only his family did this it wouldn't make much of a difference. So she lobbied for her neighborhood to be part of a pilot program to test the use of paper bags.
"The pilot project was very successful in the city, which made it possible to present it to city council and move on to paper bags," said Peterson.
Since 2016, Charlotte executives have said yard waste has increased by 30%, and that's not the only reason city workers are busy. When residents left their yard waste in plastic bags, workers had to tear up each bag, throw it in their truck, and then take the bags to the landfill. Charlotte Solid Waste Services Deputy Director Eric DeLaPena says the switch to paper bags is better for the environment and more cost effective.
"Each leaf season, from September through January, the City of Charlotte must hire additional staff to help with yard waste collection," DeLaPena said. "And also the de-bagging process at an off-site facility, which also comes at an additional cost."
DeLaPena said they would no longer have to bear that extra cost with paper bags. He also added that residents can leave their yard waste in an open trash can if it is unpacked.
Free paper bags can be picked up at four full-service recycling facilities in the county of Mecklenburg.