New Jersey bans plastic and paper bags in one of the country's toughest laws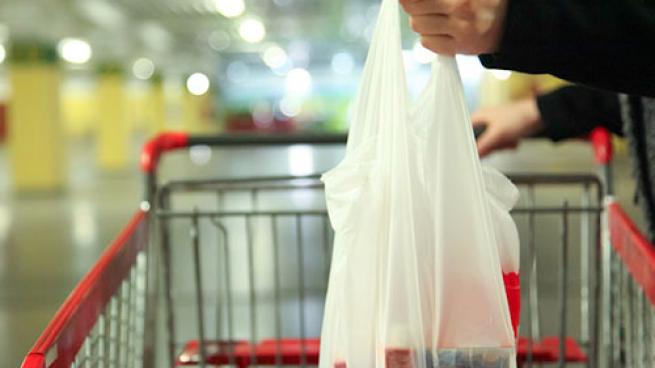 Supermarkets in New Jersey will no longer be able to give out paper bags to customers starting in mid-2022.
New Jersey Governor Phil Murphy signed a law prohibiting NJ retailers and other businesses from distributing single-use paper and plastic bags, single-use plastic carrier bags, and plastic containers. polystyrene foam. The law, considered one of the toughest of its kind in the country, will come into force in May 2022.
In addition, catering companies will no longer be able to distribute plastic straws, unless requested by a customer, as of November 2021.
The bans apply to a variety of businesses, including restaurants, convenience stores, food trucks, movie theaters, and grocery stores 2,500 square feet or larger. There are certain exceptions to the law, including exemptions when "there is no feasible and commercially available alternative for a specific styrofoam food service product" or if a business has an annual income. less than $ 500,000.
The ban also does not apply to reusable carrier bags, defined in the bill as those made of polypropylene, or nylon, fabric, hemp and other washable fabrics.
(See end of article for other exemptions.)
Stores or restaurants breaking the law, which will be supervised by the Department of Environmental Protection, will receive an initial warning. There is a fine of $ 1,000 for the second offense and $ 5,000 for each subsequent offense. The fines collected will go to a community fund that pays grants for waste cleanup in New Jersey.
"Plastic bags are one of the most problematic forms of waste, resulting in millions of discarded bags that end up in our landfills, rivers and oceans each year," Murphy said in a statement. "With the historic signing of today's bill, we are tackling the problem of plastic pollution head-on with solutions that will help mitigate climate change and strengthen our environment for future generations."
The following products will be exempt from the ban until 2024:
Long-handled polystyrene foam disposable soda spoons when needed and used for thick drinks;
• Serving size of 2 ounces or less, if used for hot foods or foods requiring lids;
• Meat and fish trays for raw or cut meat, including poultry, or fish that is sold from a refrigerator or similar retail appliance;
• Any food product prepackaged by the manufacturer with a polystyrene foam food service product; and
• Any other polystyrene foam food service product as determined necessary by the Department of Environmental Protection.